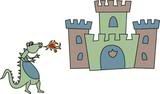 America is the fattest nation in the world — the numbers are shocking. According to 2005 government statistics, 66 percent of Americans are overweight, 31 percent are obese, and 5 percent are super-obese. And growing — the number of obese adults has doubled in the last 20 years.





--Holly G. Atkinson, M.D. in

"Eating a Healthful Diet"