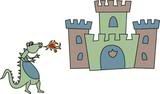 New research shows that those who have the hardest time keeping off the weight are those who eat for internal emotional reasons.


The study (published in Obesity) looked at those who were participating in a behavioral weight loss trial and also used data from the National Weight Control Register (NWCR).

The study found that it was easy to predict outcomes for those who ate in response to internal cues, such as feelings and thoughts. Essentially the higher levels of "internal disinhibition" at the beginning of the weight loss program - meant the less weight loss overall.
--Diet Blog
"Maintaining Your Weight: Emotional Eating Must Be Addressed"
~~